The Pack (Gefäßerweiterung)
2022, site-specific installation,
various objects, 
installation views Soft Parade @ Fabrikraum, Vienna/ Austria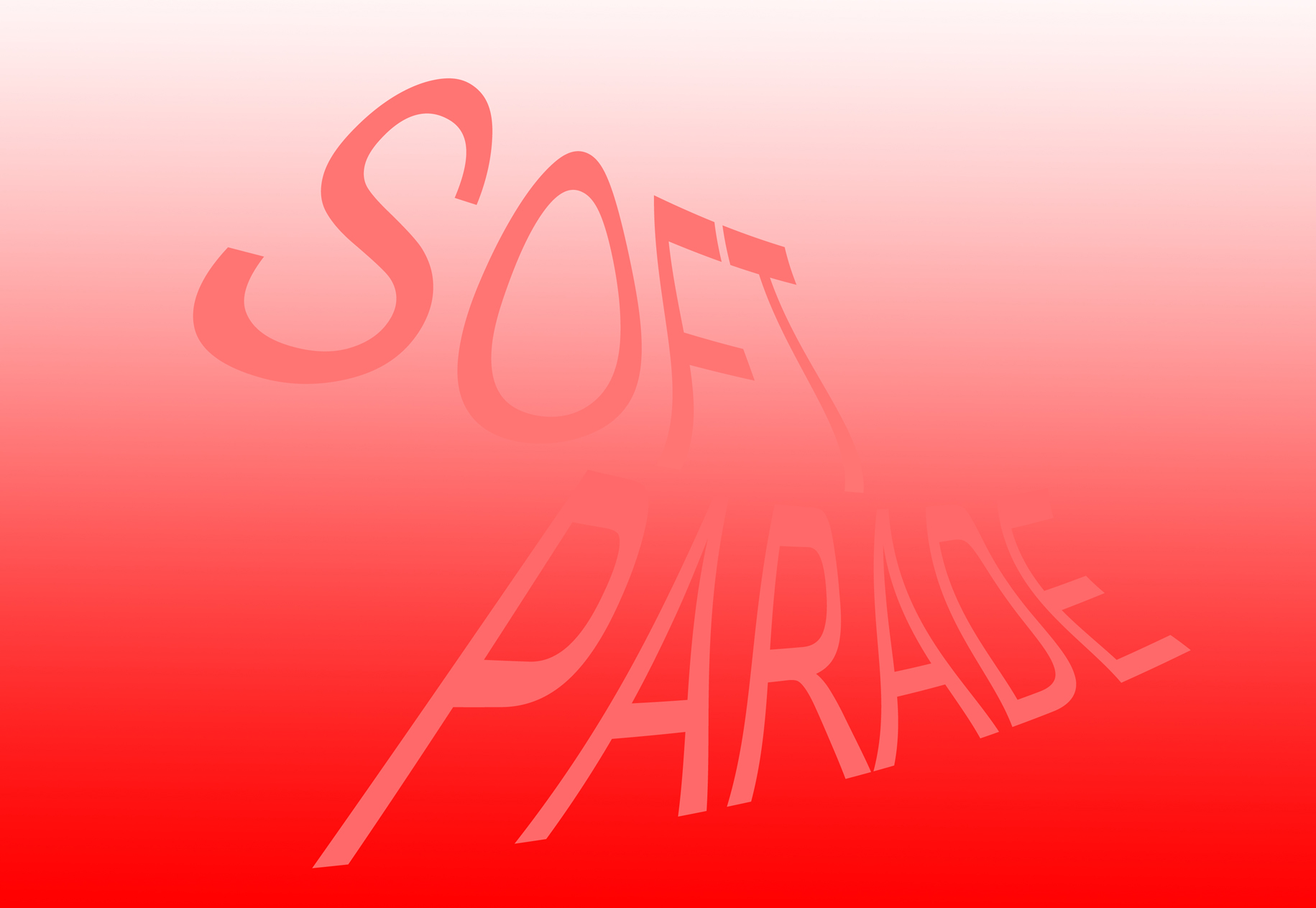 Soft Parade    
 @ Fabrikraum 
Vienna 
Michel Aniol
Eva Funk
Meike Kuhnert
Joshua Zielinski
04.-26.06.2022
Opening: Fr, 03.06.2022 7 pm
Finnisage/ artist talk: Sun, 26.06.2022 1-8 pm/ 4 pm
+
special opening hours during the project space festival
Independent Space Index 2022 
Johnstraße 25-27, R02/2
1150 Wien
Austria
---
Soft Parade is a group exhibition which brings together Michel Aniol, Meike Kuhnert, Eva Funk and Joshua Zielinski to Fabrikraum. The four independent artists, who are all based in Berlin, had the ambition to engage with the exhibition space and create new works dealing with the specific conditions of this place and its local context.
Situated on the ground floor of a Gemeindebau, Fabrikraum is located on Johnstraße in Vienna's 15th district. The busy two lane street runs from the Schmelz—a former military exercise and parade ground—straight through the multicultural district of Rudolfsheim-Fünfhaus and directly to the baroque palace Schloß Schönbrunn. The continuous movement on the busy street and the direct connection to the former military parade route produces a provoking setting in relation to the notion of a parade and its ambivalent contexts.
At first glance, a parade is simply a procession, traditionally in a specific formation and occurring on special occasions. At closer look however, a parade has various underlying narratives spanning from the expression of deep rooted cultural practices to political statements meant to bring about change. From celebrations to protests, from traditional folk festivals to vulgar displays of military strength, a parade is not only a procession, but also a means of expression and a platform for visibility.
The exhibition "Soft Parade" is dedicated to this network of tensions and possible interpretations of various aspects of a parade. The exhibited works reference local circumstances and raise questions about the broader contexts of such public events.